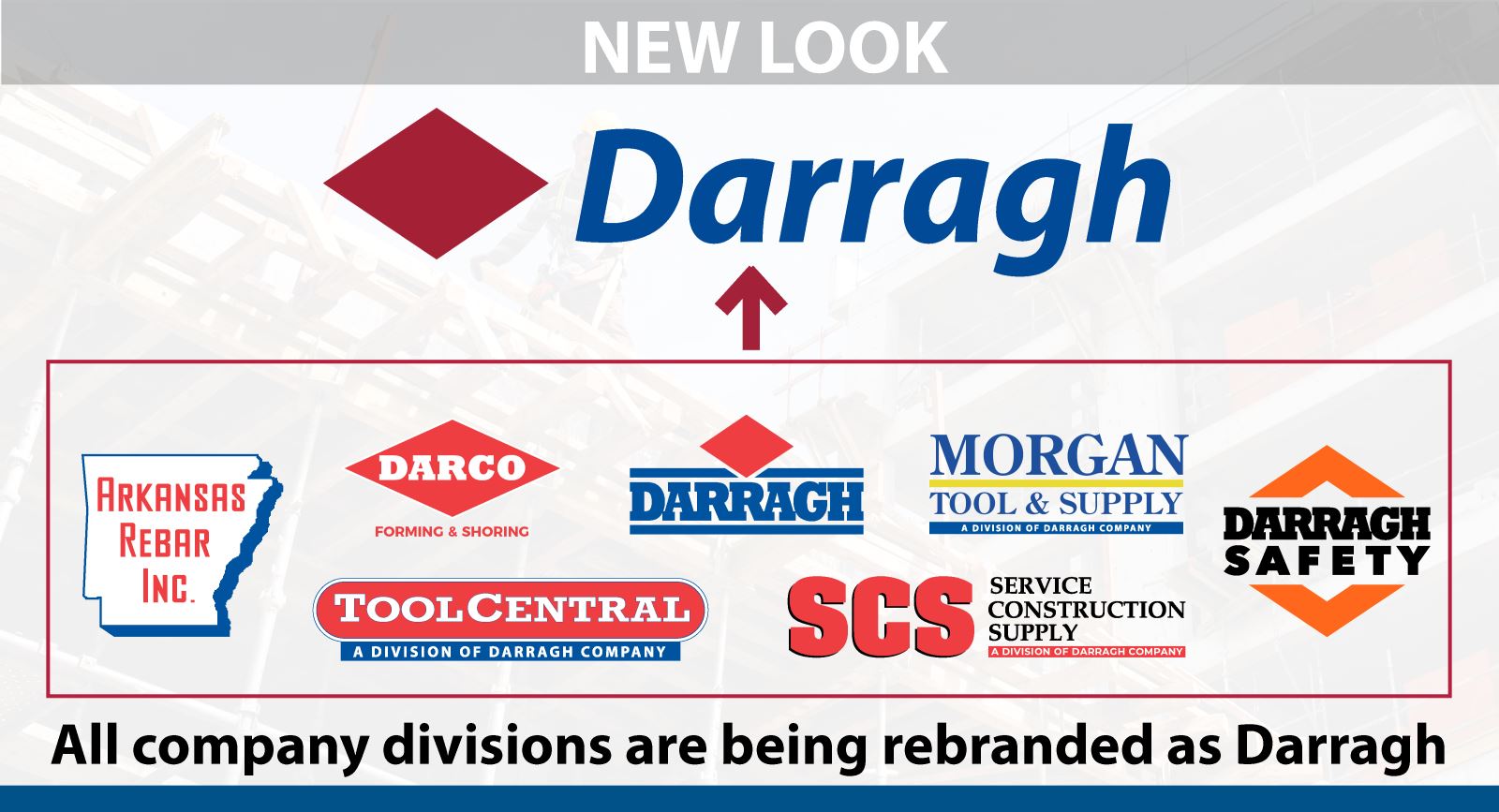 Over the past few years, our company has grown substantially with 17 locations across six states. Darragh Company and its divisions are now consolidating under one name and logo. We're excited about this new chapter and look forward to serving you better as Darragh. Should you have any questions, feel free to reach out to us anytime. Contact Us
Shop Contractor Materials & Supplies
Quality Products & Services
Check out our promotions and services for more information. Contact us if you have any questions. We are here to help!
Rebar Fabrication
Darragh Rebar Fabrication provides accurate estimates, quality detailing, and timely fabrication/delivery to guarantee a successful project. Detailing experts deliver cutting-edge placing drawings for each project to ensure you have exactly what your project requires. Equipped with shear lines, automatic and manual benders to cut and bend our stock rebar to meet your job-specific needs.
Concrete Forms
Darragh Concrete Forms provides rental, sale, and delivery of concrete forming and shoring products. Services include pre-budget and design estimates, full job quotes, engineering services, as well as on-site training. Working with the industry's top manufacturers to supply a variety of systems including Steel-Ply, Frami, Framaz, Aluminum Beam Gang, 10K shoring, and various plywood systems.
Over 200 Brands Available
At Darragh, we pride ourselves on working with the very best vendors. Here you'll find top-quality products with support provided by our convenient in-house experts.
Join Our Team
Our company is built around talented, hardworking people who understand the importance of teamwork. Interested in joining the team? We look forward to hearing from you!
Contact Us
Darragh Company is proud to have 17 locations across six states. Whether you are looking for tools, construction materials, rebar, or concrete forming & shoring, we have what you need for any construction job.
Contact us by phone, email, or by visiting a location near you!
For more locations visit our locations page.